Criminal Defense
Attorney in Pensacola, FL
If you were arrested or charged with a crime in Pensacola, you should turn to an attorney you can trust. At The Morris Firm, we believe in protecting our clients' rights and ensuring they receive the honest, assertive legal representation they deserve. We understand the complexities of criminal law in Florida, and we have the resources and experience needed to fight the charges against you and secure the best possible outcome.
Getting arrested is frightening, and it can turn your life upside down. You might end up losing your job and tarnishing the reputation you worked hard to build. The Pensacola criminal defense attorney you hire will work strategically and tirelessly to prove your innocence, ensure you receive a fair trial, and get the charges against you reduced or dismissed.
Our highly skilled attorney will always provide you with a straightforward assessment of your case and clearly communicate the steps needed to build the best possible defense. We'll work to restore your reputation and help you get back on your feet. To find out how we can help you with your case, contact us to schedule a case evaluation.
We Go Above and Beyond
The legal team at The Morris Firm is available 24/7, so you can reach us when you need us the most. We take the time to get to know our clients and will always make you a priority. When you hire us, we'll create a plan that meets your individual needs. We know you're struggling right now, and we want to help. Throughout your case, you'll always receive genuine, personalized attention and legal services you can depend on.
We have a great relationship with members of law enforcement and the criminal justice system, which will be an excellent asset for you in your case. We know how to navigate the legal process effectively, and we will advocate aggressively for you and your future. Don't wait to call us and meet with an experienced Pensacola criminal defense attorney.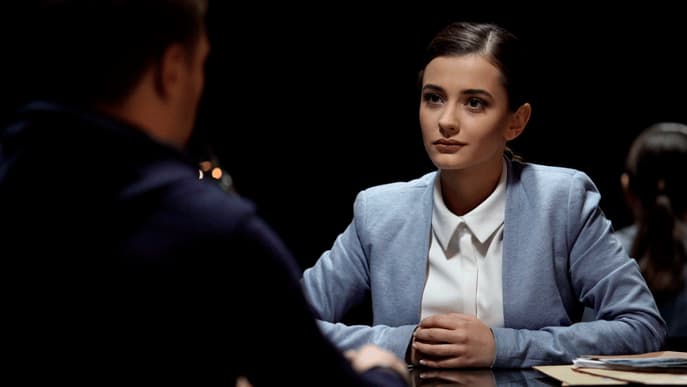 Our Affiliations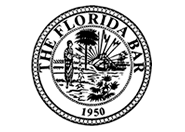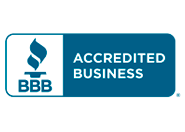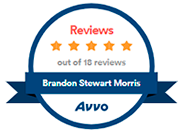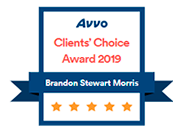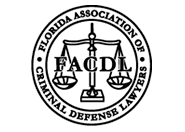 Request a case evaluation
---
Fill out the form below
The Criminal Defense Process
---
Many clients come to us with questions about the steps that follow their arrest. After you get arrested, there's a procedure you must follow. We know you're worried about how this will affect you and your family. The first thing you need to understand is how the criminal process works in Florida.
1. Arrest or Notice to Appear
If law enforcement suspects that you committed a crime, they will arrest you or give you a notice to appear in court. An arrest typically happens if the officer has probable cause or there's a warrant out for your arrest. Once you get arrested, the process will start, and you'll likely have to show up for your first court appearance within 48 hours.
If law enforcement decides to give you a notice to appear, you'll have to show up at the specified date and time. Typically, alleged offenders will receive a notice to appear in court for a first- or second-degree misdemeanor if they didn't cause any problems with law enforcement during the arrest. If you don't show up for your first court appearance, the judge will issue a bench warrant for your arrest.
---
2. First Appearance
Around 24 to 48 hours after an arrest, you'll have to show up for your first court appearance. During the appearance, you'll find out what your charges are and the amount of your bail. You don't have to say anything during the first appearance. If you choose to speak, the prosecution could potentially use whatever you say against you later during the trial.
---
3. Preliminary Hearing
The preliminary hearing is your Pensacola criminal defense attorney's chance to prove that the evidence against you doesn't indicate you committed the crime or that the other parties obtained it illegally. If we're able to discount any of the prosecutor's evidence, we might be able to get the charges against you reduced or dropped altogether.
---
4. Plea Bargain
If we're unable to get your case dismissed, we might be able to reach a plea agreement with the prosecutor. A plea bargain usually means that you plead guilty to the charges against you for a reduced charge or sentence. This step in the criminal process is only an option. If you choose to plead not guilty, that's your right, and your case would proceed to trial.
---
5. Trial and Sentencing
After entering a not guilty plea, we'll prepare to bring your case to trial. The trial will either be by a judge or a jury. If there's a trial by judge, your attorney and the prosecution will get a chance to present their cases, and the judge will decide if you're guilty or not guilty.
If the verdict is guilty, it could take anywhere from two weeks to three months to determine your sentence. After sentencing, the judge will decide the penalty you face, which could range from a simple fine to jail time. If the jury finds you innocent, the charges against you will be dropped.
With a jury trial, the defense and prosecution will argue their case in front of the jury and judge and present evidence and witnesses to support their side of the case. After closing arguments, the jury will deliberate to decide if you're guilty or not guilty.
Florida Penalties for Criminal Convictions
---
If found guilty of a crime, the punishment you face will depend on the severity of the crime you committed. There are two categories of crimes in Florida: misdemeanor and felony.
A misdemeanor is less serious than a felony. Examples of a misdemeanor charge in Florida include:
DUI
First offense prostitution
Battery
Possession of marijuana
Domestic violence
Reckless driving
Petty theft
Two classes of misdemeanors will determine the penalty you could face if convicted.
Second-degree misdemeanor: Up to 60 days in jail and a $500 fine
First-degree misdemeanor: Up to one year in jail and a $1,000 fine
A felony is a more serious offense with harsher punishments. Some examples of felonies include:
Aggravated assault
Child abuse
Murder
Kidnapping
Arson
Sexual battery
Drug trafficking
There are five categories of felonies to decide the punishment:
Third-degree felony: Up to five years in prison and a maximum of $5,000 in fines
Second-degree felony: Up to 15 years in state prison and $10,000 in fines
First-degree felony: A maximum of 30 years in state prison and up to $10,000 in fines
Life felony: A sentence of life in prison or a term that doesn't exceed life and a maximum of a $15,000 fine
Capital felony: Life in prison or death
Besides jail time or a fine, there are other consequences you could face if convicted of a crime. For a traffic-related offense, you could lose your license for a period. For more serious crimes, you might have a hard time finding a job or applying for higher education. You could lose your right to vote or own a firearm. Many face embarrassment within their family and community. Your Pensacola criminal defense attorney will work hard to help ensure that doesn't happen to you.
---
Comprehensive Representation
---
A Respected Lawyer Fighting for You
We understand what you're going through. It's a difficult time in your life, and you're worried about how a criminal conviction will affect the rest of your life. The Pensacola criminal defense attorney from The Morris Firm will fight tenaciously for you. You shouldn't give up hope. We know exactly what steps we need to take to get your charges reduced or dropped.
Our team of legal professionals dedicates their time to providing excellent legal services our clients can trust. When you hire us, we'll begin working on your case immediately. We always aim to build a strong defense that proves your innocence or to prove that the prosecution doesn't have a strong enough case against you for a conviction.
We will build a strong, persuasive legal defense on your behalf and ensure that you get a fair trial. We'll never leave your side throughout the entire process.

4,000+
Cases Handled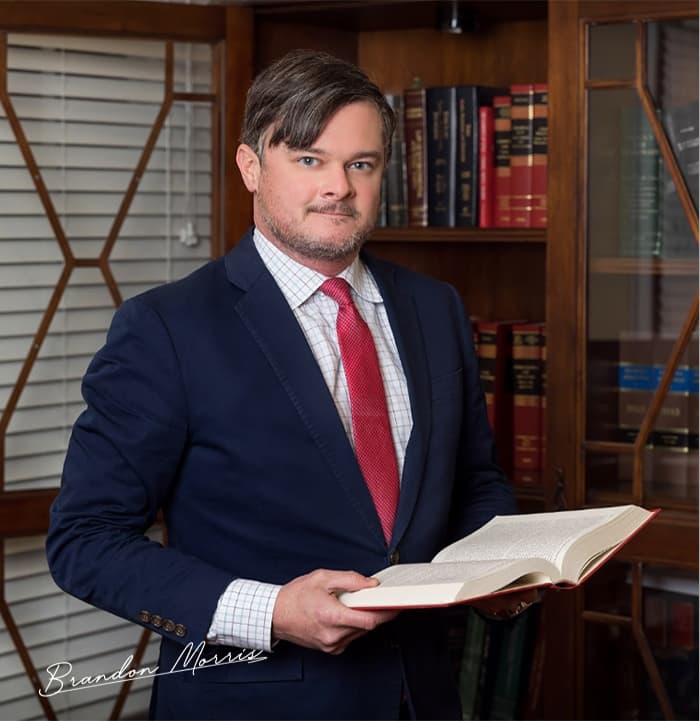 What Our Clients Are Saying
---

I hired Brandon to be my attorney for a criminal case, and he exceeded my expectations. He always answered my questions and he represented me in the most professional manner. He always prepared and honest with me. I would highly recommend him. He will always be my attorney

Brandon understands the charges and what the defenses are. He works hard to ensure his clients get the best outcome possible.

Brandon Morris has a thorough understanding of criminal law, has extensive courtroom experience and is a passionate advocate for his clients. He gave me a truthful and honest explanation of my situation, my options and what I could expect. Anyone would be lucky to have him as their advocate.

I received a letter from the Morris Firm after I was released from the county detention and I immediately made an appointment for consult. Right away he eased my fears and made me feel confident that we can beat this case or get it resolved with minimal punishment. Retainer is reasonable, as well. Glad I hired him!

Brandon Morris is definitely an attorney myself and my family would recommend. Me and my husband retained Brandon and achieved the best possible result, a dismissal in the case. My son retained Brandon in his case and the conclusion of the case was what my son anticipated, a good result. Brandon is knowledgeable, understanding, compassionate about his clients, and has reasonable fees. When we talk to Brandon it is apparent that his is listening to every detail. Brandon has always been prompt in returning our calls. We will definitely use Brandon again if needed. He is an excellent attorney!

Brandon is committed to getting the best result for his clients. He negotiated the best deal for me with the state attorney. I recommend him to anyone looking for a lawyer committed to his clients.

This was the first time I needed to hire an Attorney and I was somewhat nervous. Mr. Morris was very easy to communicate with and basically told me from day one that the charges would be dropped and they were. I would highly recommend him to anyone.

Amazing! I didn't have to worry about anything. After first meeting with Brandon, I was much more at ease with my case. He was very helpful with everything I asked and very understanding. I would highly recommend!

Brandon was extremely helpful with my case and I felt very comfortable throughout the process with his handling of my legal matters. He is diligent and knows his way within the judicial system!
Why Turn to The Morris Firm
At The Morris Firm, we believe in the criminal justice system. Our job is to protect your rights and argue against every piece of evidence the prosecutions holds against you. To prove you're guilty, the prosecutor must prove beyond a reasonable doubt that you committed a crime. We will use proven methods to expose weaknesses in the prosecution's case.
You can depend on us to fight for you every step of the way. We won't give up or back down. You will never be alone throughout your case or when preparing for your trial. You can lean on us for support and contact us 24/7 if you have questions or concerns.
We represent clients in Escambia and Santa Rosa counties and throughout the state of Florida. To find out more about how we can help you with your criminal case, call us at (850) 503-2626 today for a consultation.

Affordable
Representation
Our retainer fee is reasonable, and we will gladly work out a payment plan.

Handled over
4,000 cases
Lead attorney Brandon Morris has more than a decade of experience successfully defending clients.

Native
Pensacolian
Born and raised in Pensacola, Brandon Morris is deeply committed to supporting his community and its citizens.

Extensive Trial
Experience
Morris is an exceptional trial attorney who has litigated numerous high-profile criminal cases.