Is It Illegal to Drive High in Florida?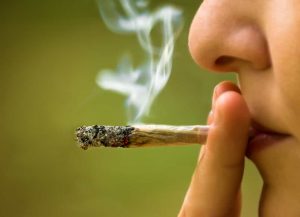 Not only can a person get a DUI in Florida for driving under the influence of alcohol, but he/she can also get charged for driving under the influence of controlled substances or illegal drugs.
In general, the penalties for a drug-related DUI are the same for an alcohol-related DUI, punishable by costly fines, a lengthy driver's license suspension, and even time spent behind bars.
If you have been arrested for a drug DUI in Pensacola, let the The Morris Firm protect your rights, reputation, and future. With more than ten years of legal experience, our Pensacola drug DUI lawyer can investigate your arrest, collect evidence, and develop an effective defense strategy to either reduce your charges and penalties or get your case dismissed altogether.
Call (850) 503-2626 for more information about our legal services.
What Are Florida's Penalties for Driving High?
In order to be charged with a drug DUI in Florida, a person must be operating or being in actual physical control of a vehicle while being intoxicated with a controlled substance or harmful chemicals. Under the influence means the impairment of normal faculties after ingesting drugs, rather than having a blood alcohol content (BAC) level of at least .08 percent.
Common examples of controlled substances are cannabis, cocaine, heroin, methamphetamine, and pain killers such as Vicodin and OxyContin. On the other hand, common examples of chemicals are nitrous oxide and isopropyl alcohol.
The following are the penalties for a drug DUI in Florida:
First offense – Jail sentence of up to six months, a maximum of $1,000 in fines, and driver's license suspension for up to one year.
Second offense (within five years of previous DUI conviction) – Jail sentence of up nine months, maximum $2,000 in fines, and driver's license revocation for a minimum five years.
Third offense (within ten years of one of the two previous DUI convictions) – Prison term of up to five years, maximum $5,000 in fines, and driver's license revocation for a minimum ten years.
Contact Our Experienced Drugged Driving Defense Legal Counsel
Although a conviction is associated with harsh criminal penalties, just because you have been arrested doesn't mean that you are automatically guilty. After litigated a number of high-profile criminal cases, our Pensacola DUI attorneys can assess your case and determine if there are weaknesses in the prosecutor's case or if law enforcement officials violated your rights during your arrest.
contact us to schedule a confidential consultation today.