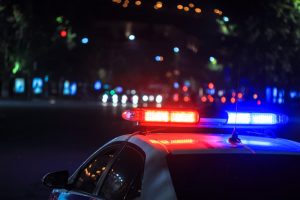 Getting arrested is nothing like it looks on TV. The handcuffs are tight, the jail smells bad, the police officers laugh when you ask for a lawyer. But you need a lawyer, one you can trust to fight for your rights and your freedom.
If you have been arrested in Myrtle Grove, FL, you need to call The Morris Firm right away. If you or a loved one have been arrested or have a criminal case pending, our legal team is ready to defend you from your first appearance through your trial. Contact our office today for a confidential evaluation of your case at (850) 503-2626 today.
Practice Areas
We provide zealous defense in all areas of criminal law.
About Our Firm
Attorney Brandon Morris comes from Pensacola, Florida, and received his law degree at Cumberland School of Law. He has focused almost entirely on the practice of criminal law, giving him exceptional insight into the criminal justice system of northern Florida. Mr. Morris began his legal career in personal injury and family law but found his interest lay in criminal defense.
Our firm is available around the clock for our clients' questions and concerns, and we will fight for you from your initial appearance through trial.
What Is Pre-Trial Intervention?
Pre-trial intervention (PTI) is a program for individuals who have committed certain felony crimes in Florida. Not everyone can participate in PTI, and not everyone should, but for some people, it can be an alternative to rolling the dice and going to trial.
The biggest drawback to PTI is that you must admit guilt. You are waiving all your rights to trial and appeal with PTI. Although you will have no criminal record, you may have to admit to the crime on some types of background checks. However, if you know the evidence is likely to show you are guilty, PTI is an option if you qualify.
PTI is available to individuals who have committed misdemeanor drug offenses or third-degree felonies and misdemeanors. You may not participate if you are being charged with second-degree felonies or higher, or any sex-related felonies.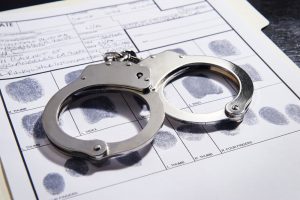 For drug-related offenses, the requirements include:
You may not have any felonies on your record
You aren't being charged with felony drug possession
You aren't being charged with trafficking
You haven't previously been enrolled in PTI
For other offenses:
You may not have any felonies on your record
You have no prior criminal convictions (except one nonviolent misdemeanor)
You're not being charged with a second-degree felony
The victims of the crime, if any, agree you may enroll in PTI
PTI is like probation. You will be given a number of requirements, such as drug treatment, anger management or parenting classes, work or education, community service, and anything else that the court feels is necessary to rehabilitate you and to show that you are trying to rehabilitate yourself.
You will not be given a second chance. Fail your PTI, and the judge, your attorney, and everyone else involved will be very unhappy with you.
Why You Need Us
In criminal cases, your liberty and civil rights are at risk. In the most serious cases, your life could be at stake. You need someone by your side to fight for you every step of the way.
Whether you need help in fighting a DUI arrest, getting a child out of juvenile hall, or finding a loved one a defense attorney for a drug possession case, you need the legal team at The Morris Firm. We are ready to help you with your criminal defense. You can't do this by yourself.
Call The Morris Firm at (850) 503-2626 for a free and confidential case evaluation. We will be here 24/7 to hear your case and let you know the best way to proceed.