Warrington Criminal Defense Attorneys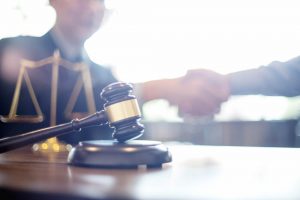 If you were arrested or charged with a crime in Warrington, Florida, you are going to need a dedicated and aggressive attorney to provide you with a solid defense. The Morris Firm is ready to fight for your rights and tirelessly work to try to achieve your legal goals.
We understand the fear you might feel following an arrest. Even if the charges end up getting dropped, you could still face a ruined reputation. A conviction is even worse and can affect every area of your life. You could lose your job, family, and everything you worked so hard to attain. After serving your time, you can face challenges finding a place to live and work and continue to suffer the consequences of your conviction.
At The Morris Firm, our Warrington criminal defense attorneys will be your advocate during this complicated legal matter. We know you face an uphill battle trying to clear your name so you can move on with your life. You can depend on us to fight by your side during each step of the legal process. We will aggressively work to reduce the charges against you or get your case dismissed altogether.
Call us at (850) 503-2626 for a confidential case evaluation with an experienced and trusted criminal defense lawyer in Warrington, Florida.
Criminal Cases The Morris Firm Can Take
The Morris Firm can handle a range of criminal cases. Nothing is too complex for us to take on, and we will always try to achieve the best possible result for you.
We know the pressure you're under following your arrest. All you want to do is put this traumatic experience behind you, so you can resume your everyday routine.
You can depend on our legal team to defend you against the prosecutor and try to find a way to disprove their case to secure your freedom and future.
We defend our clients in these types of cases:
If you were arrested or charged with a felony or misdemeanor crime in Warrington, reach out to The Morris Firm to discuss your available legal options. We can discuss the facts of your case to determine what we can do to help. Do not attempt to proceed without seeking legal representation.
Penalties You Could Face for a Criminal Conviction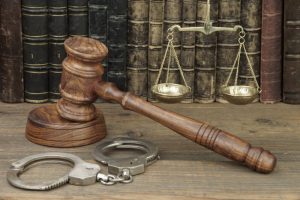 In Florida, criminal offenses fall into one of two categories depending on the severity of the crime – misdemeanors and felonies.
A misdemeanor is a less serious offense, such as petty theft or possession of marijuana. Felonies, such as murder and kidnapping, are more serious offenses and can lead to life-altering consequences if you're convicted.
Misdemeanors and felonies come in varying degrees depending on the type of crime committed and other contributing factors. The degree attached to your charges will determine the penalty you could face for a criminal conviction.
Florida law provides maximum sentencing guidelines for each degree under the misdemeanor and felony classifications. They are:
Second-degree misdemeanor – $500 fine and up to 60 days in jail
First-degree misdemeanor – $1,000 fine and up to 1 year in jail
Third-degree felony – $5,000 fine and up to 5 years in prison
Second-degree felony – $10,000 fine and up to 15 years in prison
First-degree felony – $10,000 fine and up to 30 years in prison
Life felony – $15,000 fine and life imprisonment
Capital felony – Death penalty
If you're a habitual misdemeanor offender, meaning you have prior convictions for misdemeanor crimes, the court could enforce whatever sentencing it believes is in your best interest and the best interest of the community.
Sentencing might include:
A prison sentence between six months and one year;
A six month to one-year detention in a designated residence while being monitored by a private vendor or the county; or
Entering a program for at least six months but not more than one year at a private vendor or county-operated residential treatment facility.
The court can issue enhanced sentencing to a habitual felony offender. This is a person with prior felony convictions or who meets other requirements for sentencing under this state law. If you're convicted as a habitual felony offender, you could face increased penalties beyond the maximum sentencing guidelines in Florida.
For example, a first-degree felony comes with a maximum of 30-year imprisonment. However, a habitual felony offender could face life in prison if specific factors apply to the offense.
Why You Need a Criminal Defense Attorney in Warrington
You might think you can handle your case alone. However, there are many layers to preparing a defense that can be confusing and problematic for someone without a thorough knowledge of criminal law. You could encounter obstacles you don't know how to overcome, resulting in a delayed process, or worse, maximum possible sentencing.
The Morris Firm knows what it takes to get the job done. We will fight hard from start to finish of your case. You can count on our Warrington criminal defense attorneys to use all available resources to create an effective legal strategy that gives you a chance at reduced or dropped charges. No matter what happens, we will be there to offer the guidance and support you need.
Our 24/7 availability allows you to reach us at a time most convenient for you. Whether you call at night or on the weekend, we'll be here to address your concerns, answer your questions, or provide a status update on your case. We understand this is a challenging legal matter you're facing. You will be our top priority and receive the personalized attention and services you deserve.
Contact The Morris Firm Today
At The Morris Firm, we believe everyone deserves a chance to defend themselves in a court of law. When you hire us, we will develop a plan to meet your needs and try to reach a favorable outcome. We know what's at stake and will do everything in our power to secure your freedom so you can move forward with your life.
If you were arrested or charged with a felony or misdemeanor crime, call (850) 503-2626 right now for a case evaluation with a criminal defense attorney in Warrington, FL.