Goulding Criminal Defense Attorneys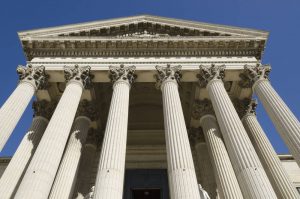 Were you arrested or charged with a criminal offense in Goulding? Do you need an experienced lawyer to protect your rights and defend you against the charges for the crime they say you committed? If so, contact The Morris Firm immediately to learn about your legal options. We understand the state laws and legal procedures necessary to fight for our clients.
The aftermath of an arrest can be traumatic and overwhelming. It's scary to think about the ramifications you could face, such as losing your job or family. An arrest or criminal charge could also ruin your reputation within the community. When you hire us, our legal team will create a strategy to prove your innocence and try to reach a favorable outcome for you. Our goal is to get the charges against you reduced or your entire case dismissed.
Learn more about the services we provide to our Goulding clients by calling The Morris Firm at (850) 503-2626. A dedicated and knowledgeable Goulding criminal defense attorney can meet with you for a case evaluation to discuss how we can help secure your freedom and future.
You face an uphill battle you should not try to conquer alone. You need a skilled and trusted criminal defense attorney in Goulding, Florida, to represent you in your case. Without a defense team by your side to guide you through the process, you will likely lose the fight and end up with an unfair and unjust penalty.
At The Morris Firm, we treat every client as a priority. You will receive personalized attention from the moment you walk into our offices. We are available 24/7, so you can speak with us whenever you need us. Someone will always be here to offer the support you need to get through this devastating time in your life.
The Morris Firm has been able to form an excellent relationship with law enforcement and other members of the criminal justice system over the years. We use our assets to benefit you and your case and to try to achieve the best possible result. You can depend on us to tirelessly work to disprove the prosecution's case so you can get your life back on track.
Our Practice Areas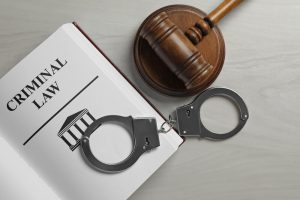 When you work with a criminal defense attorney in Goulding, FL, you will receive dependable representation from start to finish of the legal process. We know a conviction can disrupt your life and want to avoid long-term consequences that negatively affect your future.
The Morris Firm has experience defending clients in various criminal cases, including:
If you were arrested or charged with a crime in Florida, do not hesitate to contact The Morris Firm. We will review the circumstances of the offense and determine what we might be able to do to defend you.
Penalties for Criminal Offenses in Florida
Criminal offenses fall under two categories in Florida – misdemeanor and felony. Misdemeanors are less serious crimes than felonies and include offenses, such as:
Felonies are more serious crimes, such as:
Each has various degrees depending on contributing factors, including the type and severity of the crime. The classification of the crime will determine the penalties for each misdemeanor or felony offense.
The maximum sentencing for Florida crimes include:
Second-degree misdemeanor – 60 days in jail and a $500 fine
First-degree misdemeanor – 1 year in jail and a $1,000 fine
Third-degree felony – 5 years in prison and a $5,000 fine
Second-degree felony – 15 years in prison and a $10,000 fine
First-degree felony – 30 years in prison and a $10,000 fine
Life felony – Life in prison and a $15,000 fine
Capital felony – Death penalty
Habitual misdemeanor offenders could face a sentence the court believes is in the best interest of the defendant and community. Sentencing could include:
Detention between six months and one year at a designated residence with monitoring or supervision by the county or a private vendor;
Imprisonment between six months and one year; or
Between a six-month and one-year program at a residential treatment facility operated by a private vendor or the county.
Habitual felony offenders can face enhanced sentencing beyond the maximum penalty under Florida law. For example, someone convicted of a third-degree felony could face up to ten years in prison instead of five depending on the circumstances of the crime and prior convictions.
Common Defenses to Criminal Charges
When you hire a Goulding criminal defense attorney from The Morris Firm, we will create a defense strategy we believe will work for the charges you face. What we decide will depend on a range of factors, including the type of offense you allegedly committed, the severity of the crime, and the evidence the prosecution has against you.
The most common defenses to misdemeanor and felony crimes include:
Innocent – The most basic defense is that you're innocent. It is the prosecutor's job to prove you're guilty beyond a reasonable doubt. We could provide evidence supporting your innocence, such as an alibi or eyewitness testimony.
Violation of constitutional rights – Law enforcement might have violated your rights in some way. For example, if they searched your home without a valid warrant, we could submit a motion to suppress the evidence they found so the prosecution can't present it at trial.
Self-defense – In cases involving assault or another offense resulting in a person's injury or death, we could argue that you acted in self-defense to protect yourself or another person.
Coercion or duress – Sometimes, someone commits a crime because someone else uses violence or force against them. Another person might have threatened your life or the lives of your family, so you felt like you had no choice.
Insufficient evidence – Under certain circumstances, there might not be adequate evidence to convict you of the crime. We might be able to negotiate a plea deal with the prosecutor to reduce your charges or sentencing.
Lack of intent – You might not have meant to commit a criminal offense or didn't understand what was happening at the time because of voluntary or involuntary intoxication.
This isn't a comprehensive list of all the possible defenses The Morris Firm can use. When you consult us for legal advice, we can thoroughly review the facts to determine the type of defense we will need to use to try to secure a not guilty verdict or get the charges thrown out entirely.
Contact Us
If you were charged or arrested for a criminal offense in Goulding, Florida, call The Morris Firm immediately at (850) 503-2626 for a confidential case evaluation. Our Goulding criminal defense attorneys will remain in your corner until the end.
You can depend on our team to fight hard for your rights and work towards the best possible result in your case so you can put this stressful experience behind you and move forward with your life.