Posted on Wednesday, December 1st, 2021 at 2:49 pm
A criminal record can interfere with various aspects of your life. If you served a sentence for a felony offense, you could face a range of challenges upon your release. It's more difficult to get a job or a place to live. You could also lose your right to own a firearm or vote.
Your criminal history shouldn't affect your future. Additionally, it might not have to stay on your record forever. If you meet specific requirements, you may be eligible to have your criminal record expunged, so your past doesn't continue to hold you back and prevent you from being a productive member of society.
It's critical to understand state laws and the process you must go through to have a felony expunged. Many circumstances prohibit expungement. You can only proceed if you meet the qualifications. An experienced and knowledgeable criminal defense lawyer could assist you with your case.
Difference Between Expunging and Sealing a Criminal Record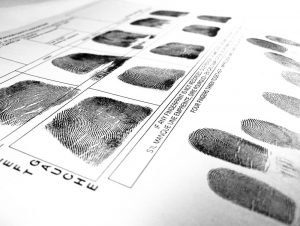 Many people use the terms "expungement" and "sealing" interchangeably. However, they're not the same thing and come with different limitations and procedural requirements.
When you seal a criminal record, members of the public aren't allowed to access it. For example, a potential landlord won't be able to look up your criminal history if you had your record sealed. However, government agencies will have access, which could prevent you from finding a government job.
Expunging a criminal record means no one can find out about your criminal past unless you tell them. A successful expungement removes all traces of your criminal history, preventing anyone from performing a search or accessing documents dealing with your arrest.
Who Is Eligible to Have a Felony Record Expunged?
Florida statute 943.0585 allows a person to have their criminal record expunged as long as they meet the requirements below:
The offense you were charged with is not ineligible for expungement
A judge or jury acquitted you of the charge, or the charge was dismissed or dropped
This is the first conviction or arrest you have sealed
You have never been convicted of a crime
You could attempt to expunge your felony record if you were acquitted of the criminal offense after your arrest. However, if you pled guilty, you likely won't qualify for expungement.
Offenses Prohibited from Expungement
You can't expunge your felony records for specific criminal offenses in Florida, such as:
Murder
Rape or another sex crime resulting in registering as a sex offender
Aggravated assault
Child abuse or aggravated child abuse
Sexual misconduct
Voyeurism
Terrorism
Lascivious or lewd offenses committed on or in the presence of a minor under 16 years of age
Manslaughter or homicide
Domestic battery by strangulation
Sexual performance by a child
Abuse or aggravated abuse of a disabled adult or elderly person
Procuring someone under 18 years old for prostitution
Types of Expungement for Felony Records
The process for expunging your felony record will depend on the circumstances of your case. The most common types of expungement include:
Administrative Expungement – You can apply for an expungement with the Florida Department of Law Enforcement (FDLE) if you were unlawfully arrested or arrested by mistake.
Court-Order Expungement – You could qualify for a court-ordered expungement if you meet the requirements under Florida statute 943.0585.
Lawful Self-Defense Expungement – You might meet the requirements of a self-defense expungement if you were charged with an offense but found not guilty because you acted in self-defense.
Juvenile Expungement – If you are a juvenile not convicted as an adult of a forcible felony and meet specific requirements, you qualify for automatic expungement. The FDLE will expunge your criminal record automatically at 21 years old. If you had to serve a prison sentence or time at a juvenile correctional facility, your record would be expunged when you turn 26. Anyone between 18 and 21 can apply for expungement within five years of the charge if they're not found guilty of a criminal offense.
An expungement can take around five to seven months. Multiple factors can affect how long it takes to expunge your felony record. Working with a lawyer could benefit your case significantly. If you attempt to handle the process alone, you could face unnecessary delays or make a mistake that prevents you from expunging your record.
The Morris Firm believes in helping our clients get back on their feet after an arrest. You deserve dependable legal representation during your case. Our legal team will remain in your corner to provide the guidance and support you need.
If you want to learn whether you're eligible to have your felony record expunged, do not hesitate to contact The Morris Firm. You can meet with a criminal defense lawyer during a confidential consultation to discuss your options. Call now at (850) 503-2626.