Posted on Thursday, September 1st, 2022 at 4:44 pm
When you're facing criminal charges, you might wonder how to proceed. First, you should speak with an experienced defense attorney about your case as soon as possible. Each case is unique, and the defense required and the time the case will take depends on many elements. Because of these variables, there is no set cost to hire a defense lawyer. Consider the following when you are choosing an attorney.
What Affects How Much My Case Will Cost?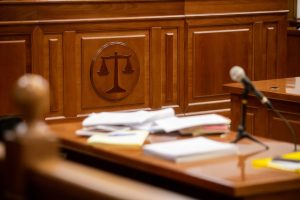 An experienced defense lawyer knows what to expect based on their many previous cases. There will generally be a range of expected costs that varies due to many factors unique to each case. These include:
Whether the charge is a misdemeanor or a felony — representation for misdemeanor charges will typically cost less than felonies. This is because felony charges often involve substantial pretrial preparation, additional legal research, and a higher number of court appearances.
The defendant's prior criminal record — this can affect an individual's opportunity for a plea bargain. Legal costs may be lower when a plea deal is reached since the overall time to reach resolution is reduced.
Whether the case requires hiring expert witnesses — the cost to hire an expert witness may be hundreds of dollars per hour. In addition to the time they spend testifying in court, their costs may include an initial case review, an investigation, a written expert opinion, and expenses for travel, including travel time.
The attorney's level of experience — an attorney who has less experience may charge less because they are eager to take on clients. An experienced attorney will be in greater demand, which impacts how much it costs to hire them.
Other factors that impact legal fees include the complexity of the case and whether the case goes to trial.
When you meet with a defense attorney for an initial consultation, they will review the specifics of your situation. Based on this, they will provide you with a preliminary estimated cost to handle your case.
Can I Save Money by Using a Public Defender?
You do have the option to be represented by a public defender instead of by a private attorney. However, before you choose to go this route, it's important to be aware of several things that can significantly impact how your case may turn out.
Public defenders have often handled fewer cases than experienced private lawyers. This means they may be less familiar with the specific charge you are facing. It may also mean that they lack the experience to understand how to pursue the most favorable outcome for you.
In many situations, public defenders have a high caseload. This means that they can only devote so much time to each client since they are handling so many cases. A private lawyer typically has a greater depth of resources to draw upon as they build a strong defense for you.
In addition, you have no way of knowing in advance how your experience with a public defender may go. As your case develops, you may believe that you are not being served well. However, it's unlikely that you will be assigned another lawyer. There are exceptions in certain situations, such as if your current lawyer misses deadlines.
In contrast, a private lawyer is directly invested in taking care of their clients. They know that they must serve their clients well to stay in business.
Avoid Choosing a Lawyer Based on Lowest Cost Alone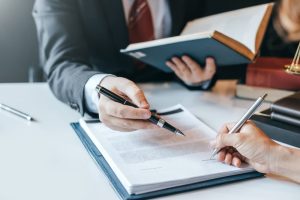 All defense lawyers are not equal. With so much on the line, it's critical to evaluate an attorney before you decide. Two major aspects to consider are their recent case results and the testimonials of their prior clients.
An attorney's case results will demonstrate their experience. When you are seeking the most favorable outcome in your case, you need a lawyer who has a proven track record of achieving this for their clients. An attorney's client testimonials will give you an idea of what to expect if you hire this attorney.
Contact The Morris Firm Now
If you have been charged with a crime in Florida, this can be a terrifying time. You might wonder what happens next and how this charge will affect your freedom and your future. You do not have to face this situation alone.
Call us today at (850) 503-2626 to speak with a Pensacola criminal defense attorney from The Morris Firm about your case. You can also submit a contact form to schedule a free and confidential case evaluation. We are ready to fight for you.
Related Posts: