How to Avoid DUI During the Holidays
Posted on Thursday, September 30th, 2021 at 4:39 pm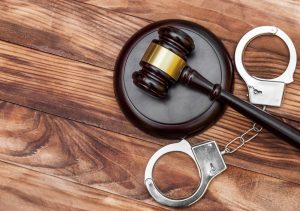 The holiday season is an enjoyable time of year when families and friends come together in celebration. Many people reconnect with distant relatives, spend time with friends they haven't seen in a while, and relish in long weekends and days off from work.
Unfortunately, the holidays also present motorists with dangerous situations. If you decide to get behind the wheel after a night of drinking, you could end up facing a DUI charge. If convicted, the consequences can affect your life and future. You might have to serve a jail sentence, pay an expensive fine, or complete community service.
You could avoid the ramifications of drinking and driving by following these tips, so you don't get arrested or charged with DUI.
Call Someone for a Ride
A parent, sibling, or friend might live nearby, and you know they're not celebrating the same night as you. Call them for a ride home from the bar or party so you know you'll be safe. If you can't get someone on the phone, opt for a rideshare service.
Get Home with a Rideshare Service
Lyft and Uber are excellent modes of transportation. More importantly, they're much safer than choosing to operate your vehicle after consuming alcohol at a bar or friend's house. All you have to do is download the app on your phone, enter your pick-up location and destination, and within minutes a rideshare driver can show up where you are to drive you home.
It might seem inconvenient to leave your car in the parking lot or at a relative's home. However, it's much more inconvenient to spend the night in jail. Rideshare services are affordable and the perfect option to choose when you've had a few too many and don't want to risk a run-in with law enforcement.
Opt Out of Drinking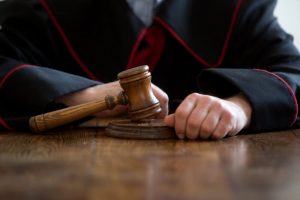 One of the best ways to avoid DUI is deciding not to drink when you go out. Better yet, offer to be the designated driver. That way, you're pretty much forced to behave responsibly and sip on water during holiday celebrations.
If you don't consume any alcohol at your office Christmas party or family dinner, you won't have to worry about placing yourself and other people at risk of harm. You could potentially prevent a catastrophic accident and DUI conviction on your criminal record.
Find Someone Reliable to Be Your Designated Driver
If you don't want to spend the night's festivities sober, ask someone you trust to be your designated driver. Be sure to choose a person you know won't feel tempted to participate in a champagne toast or succumb to peer pressure. You should know you can depend on them to stay sober the entire night, so they don't put both of you in danger when you leave the party.
Host a Party at Home
Host a party if you want to celebrate the holiday season but don't want to leave your home to do it. Invite your family and friends over for a night of tasty food and holiday-themed drinks. Since you won't have to drive anywhere at the end of the party, you can consume as much wine or eggnog as you want.
Sleep at Someone Else's Home
If you don't host a holiday party, someone else might. Ask if you can crash there at the end of the night to avoid driving anywhere. You'll be able to drink knowing you can stumble to the guest room or couch when the celebration ends.
Bring the Party to a Hotel
If you want to try something different, go to a hotel for holiday festivities. Many hotels host Christmas and New Years' events in their bars and restaurants, complete with fancy decorations, unique beverages, delectable desserts, and upbeat music.
You can book a room, so you don't have to drive home when the party's over. Even better, turn your holiday celebration into a weekend trip. You can go to a different city and explore the fun tourist attractions the following day.
A holiday celebration can turn into a dangerous and even fatal scenario with one wrong decision. Make the smart choice and avoid driving after drinking. Even if you only had one glass of wine or beer, you could face a DUI charge. Alcohol affects each person differently. You might think you're sober, but the results of a chemical test could show you're above the legal limit.
Take every possible precaution to keep yourself and those around you safe while attending different events during the holiday season. Driving under the influence is not only against the law but also puts your life and the lives of others at risk.
If you were arrested or charged with DUI in Florida, do not hesitate to contact The Morris Firm. We can review the circumstances to determine whether we can provide the legal defense you need. Call us at (850) 503-2626 now for a case evaluation.