Unreasonable Fear Defense to Fight an Assault and Battery Charge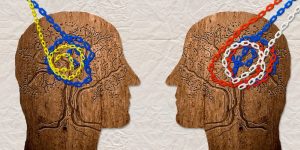 If you face charges for assault and battery, you should contact The Morris Firm immediately to discuss your legal options. We might be able to use unreasonable fear as a defense strategy in your case. Using this defense will depend on the circumstances of the alleged offense and whether sufficient evidence is available to prove our claim.
Arguing unreasonable fear means showing that the victim had no real reason to believe they were in imminent danger. Their fear of bodily harm or death was due to paranoia or imagination. They might have thought you would hurt them and did what they felt they needed to do to protect themselves. Unfortunately, you also had to protect yourself from them, resulting in the assault and battery charge.
When you hire the Pensacola assault and battery defense attorneys of The Morris Firm, we can review the available evidence, speak to witnesses, and obtain the documentation necessary to prove unreasonable fear played a part in the crime. You should not have to suffer the harsh penalties of an assault and battery conviction when the victim's claim of fearing physical harm is not valid. You can count on our legal team to advocate for your rights and fight to get your charges dropped or reduced.
Call The Morris Firm at (850) 503-2626 today for your free case evaluation with a dedicated and experienced Pensacola unreasonable fear defense attorney.
Legal Definition of Assault and Battery
Assault and battery are considered different criminal offenses in Florida. Many people use the terms interchangeably, but they involve different actions. There are multiple types of assault and battery charges in Florida.
According to Florida statute 784.011, simple assault involves an intentional, unlawful threat by word or act to commit violence against another person with the ability to perform the act and act in a matter that causes a fear of imminent violence.
Aggravated assault occurs when someone assaults another person with:
A deadly weapon but without an intention to kill them; or
With the intent to commit a felony offense.
Aggravated assault with a firearm is similar to a simple assault. However, it involves using, threatening to use, carrying, displaying, or attempting to use a weapon or firearm while committing assault against another person.
Florida statute 784.03 defines simple battery as:
Actually and intentionally touching or striking a person against their will; or
Intentionally causing bodily harm to someone else.
A person commits aggravated battery when they:
Use a deadly weapon; or
Knowingly or intentionally cause permanent disability, permanent disfigurement, or great bodily harm.
Felony battery involves:
Actually and intentionally striking or touching another person against their will; and
Causing permanent disfigurement, great bodily harm, or permanent disability.
Using the Unreasonable Fear Defense in an Assault and Battery Case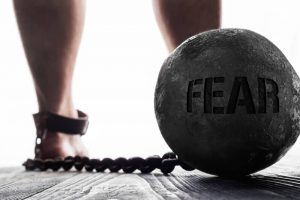 Florida recognizes the unreasonable fear defense in assault and battery cases. However, you must have substantial evidence to prove the alleged victim didn't have reasonable or justified fear of imminent violence from you.
Since unreasonable fear is subjective, it could be challenging to prove in court. You should consult The Morris Firm immediately after your arrest to determine whether this defense strategy could work in your case.
Your Pensacola unreasonable fear defense attorney can gather the evidence we need to show that your actions do not qualify as assault and battery under state law. Since the burden of proof is on the prosecution to prove you're guilty beyond a reasonable doubt, our job is to create doubt in the minds of the jurors. We can fight the prosecutor's theories by discrediting their witnesses and invalidating the claims made by the alleged victim.
Sentencing Guidelines for Assault and Battery Convictions
A conviction for assault and battery can lead to lifelong consequences. Even if you're acquitted of all charges, your arrest record remains public information for anyone to find. You could face challenges applying for higher education, a place to live, or a job. An assault and battery charge is a serious offense that could prevent you from moving forward with your life.
Florida punishes assault and battery offenses based on the sentencing guidelines below.
Simple Assault
Simple assault is a second-degree misdemeanor punishable by:
No more than 60 days imprisonment
Maximum of a $500 fine
Aggravated Assault
An aggravated assault conviction is a third-degree felony can lead to sentences of:
Up to a five-year prison sentence
No more than a $5,000 fine
Aggravated Assault with a Firearm
The court can consider a range of factors to determine sentencing for aggravated assault with a firearm. Judges can use a points system to calculate the appropriate prison term. For example, the judge can add points to the conviction if you have a previous felony conviction on your record, resulting in a harsher punishment.
Simple Battery
A simple battery is considered a first-degree misdemeanor. Sentencing can include:
Up to a $1,000 fine
Maximum of one year in jail
Aggravated Battery
Aggravated battery is a second-degree felony punishable by:
Maximum of a $10,000 fine
No more than 15 years in prison
Felony Battery
Felony battery is a third-degree felony. Mandatory sentencing includes:
Maximum of 5 years in prison
No more than a $5,000 fine
Besides serving a prison sentence and paying an expensive fine, you could suffer the consequences of a conviction in your personal and professional life. A conviction for assault and battery can destroy your family and reputation within the community. When you seek employment or a residence after your release from prison, you might have trouble because anyone can perform a background check and find out about your criminal past.
Contact Us
At The Morris Firm, we know an arrest for assault and battery can be a terrifying experience. You might worry about the punishment you face and whether you will have to serve time in prison. Your family could struggle to support themselves if you're the sole or primary breadwinner. You could also face an uphill battle trying to become a productive member of society. The stigma of an arrest can stick with you for the rest of your life.
Your Pensacola unreasonable fear defense attorney will work hard to get the charges you face dropped or pursue a reduced sentence. We will use our skills and experience to try to reach your desired outcome. You can count on us to aggressively fight for your freedom and future.
Call The Morris Firm at (850) 503-2626 for a free case evaluation if you were arrested or charged with assault and battery in Florida.