Pensacola Lawyer for Ecstasy Possession
MDMA, also known as ecstasy or molly, is a popular party drug among millennials in Florida. Yet anyone facing charges of possession of this substance can face severe consequences under state and federal law.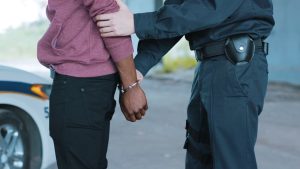 If you have been arrested for or charged with ecstasy possession, you must act quickly to protect your rights and liberties. The Pensacola drug crimes defense attorney of The Morris Firm dedicates himself to helping those who are facing possession charges in Pensacola and throughout Escambia County. Our experienced attorney will inform you of your legal options and work for a favorable outcome in your case.
Call us today at (850) 503-2626 or contact us online for a free case evaluation.
What Is Ecstasy?
Ecstasy is a street name for MDMA (3, 4-methylenedioxymethamphetamine). Also known as molly, MDMA is a synthetic substance that increases the brain's levels of dopamine, norepinephrine, and serotonin. Those who take molly experience mind-altering effects such as:
Increased energy
Euphoria
Sensory pleasure
Stimulation
Hallucinations
In most cases, ecstasy is available as a pill to take orally, although it can also be found in a powder to take nasally. It is particularly popular in Florida's nightlife scene, where users take it to enhance their experiences at nightclubs, raves, concerts, and festivals.
Penalties for Ecstasy Possession in Florida
MDMA possession constitutes a third-degree felony under Florida law. The penalties you will face if convicted depend on how much of the substance you have. The penalties are harsher if you have the drugs with the intention to sell, manufacture, or deliver them. Furthermore, you may face more severe trafficking charges if you carry more than ten grams of MDMA. This crime carries a minimum mandatory prison sentence.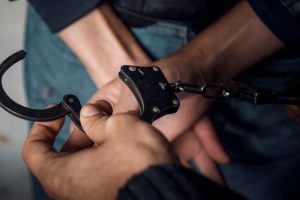 Possession of fewer than ten grams can still result in harsh penalties if you are convicted. These include:
A maximum of five years in prison
A maximum of five years of probation
Up to $5,000 in fines
A minimum of 6 months' suspended driver's license
The possibility of property seizure or forfeiture
At a minimum, you may need to face a period of probation, community service, and drug testing.
Yet these criminal penalties will not be the only negative consequences if you are convicted. Your criminal record may lead to the loss of your job and educational opportunities. If you are not a U.S. citizen, you may face deportation.
Because of the severity of a conviction and its consequences, hiring an experienced Pensacola drug crime attorney is vital if you wish to avoid significant disruption to your life.
The Definition of Possession in Florida
To have possession of an item means to have, hold, or exercise power or control over it. In other words, you do not need to be the owner of the ecstasy for the police to charge you with possession. They need only to prove that you had knowledge of its presence.
How to Defend Against Ecstasy Possession Charges
Many people worry that they have no way of fighting possession charges. The experienced legal team of The Morris Firm has successfully represented many clients who faced drug charges. Here are some possible defenses that might apply to your case:
You did not know the ecstasy was in your possession – The most common and effective defense for ecstasy possession is lack of knowledge. If you did not know that you had an illegal substance in your possession, the court could not hold you guilty of the crime. For example, imagine that you share a house with two other people, and the police find MDMA in your kitchen. Prosecutors will often be unable to prove beyond a reasonable doubt that you knew the substance was there unless they have significant supporting evidence.
You did not know the item in your possession was an illicit substance – Another defense is a lack of knowledge about the illicit nature of the substance. For example, if your friend gave you some pills to put into your bag, but you thought they were aspirin, you did not know that you were carrying illegal drugs. You can use this lack of knowledge as a legitimate defense against the charges.
The item in your possession was not an illicit substance – Your defense may center on the fact that the substance was not MDMA. A chemist at the Florida Department of Law Enforcement (FDLE) must test the substance before you go to trial. If they find that the substance in your possession was not an illicit drug, the court cannot find you guilty of the crime.
The police did not have the right to search you – If the police had no right to search you when they discovered the ecstasy, we could move to dismiss the evidence they gathered during their illegal search and seizure.
Why Choose The Morris Firm?
If you are facing drug possession charges in Florida, you need an experienced and skilled criminal defense attorney to guide you through the complexities that lie ahead of you. Brandon Morris has handled thousands of criminal cases ranging from felonies to second-degree misdemeanors. He has a thorough knowledge of Florida drug laws, the rules of evidence, and trial procedures. Brandon knows what is necessary to protect your rights.
Contact a Pensacola Drug Possession Defense Attorney
If you have been arrested for or charged with possession of ecstasy or another illegal drug in Pensacola, we understand the challenging situation you are in. You may be worried about the consequences for your freedom, your job, and your family. With so much at stake, you need a seasoned Pensacola drug crimes lawyer to fight on your side. The experienced attorney at The Morris Firm will listen compassionately to your story, suggest possible defenses, and inform you of your legal options.
In some cases, we can move to have your case dismissed. In others, we can attempt to negotiate for a pretrial intervention program or drug court to avoid more severe penalties. If necessary, we can go to trial and defend you on the merits of your case. Call us today at (850) 503-2626 or contact us online for a free case evaluation to learn more about how we can help you.