Pensacola Criminal Defense Attorneys for Peyote Possession Charges
In Florida, peyote is categorized as a Schedule I drug, along with heroin, ecstasy, and LSD. Peyote possession is considered a serious crime, and those who are convicted face lengthy prison sentences and considerable fines.
If you have been charged with peyote possession, you may be worried about the consequences of these charges on your freedom and your future. The Pensacola drug crimes attorneys of The Morris Firm have the experience, knowledge, and resources necessary to help protect you and your rights. We are committed to fighting aggressively to mitigate the charges against you. Call us today at (850) 503-2626 or contact us online for a free consultation to find out what your legal options are.
What Is Peyote?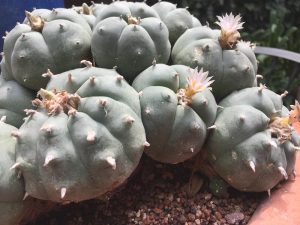 Peyote is a hallucinogenic cactus with an active ingredient called mescaline. People use peyote recreationally to achieve altered states of consciousness, euphoria, and visual hallucinations. It has long been used in religious ceremonies by certain indigenous groups. Using peyote for legitimate sacramental purposes is legal for members of the Native American Church under federal and state law.
However, mescaline is listed as a Schedule I drug in Florida. The state does not recognize the drug as having any accepted medical use and considers it to have a high potential for abuse and addiction. While there is undoubtedly a great deal of debate as to the accuracy of this categorization, the fact remains that peyote possession is a charge with severe consequences.
Florida Penalties for Peyote Possession
Possession of peyote is a criminal offense in which an individual is not involved in distributing, manufacturing, or selling the substance. The crime is the simple possession of the drug for your personal use.
Due to its classification as a Schedule I drug, people who are convicted of peyote possession face strict criminal penalties. Even people with small amounts of peyote may serve up to a year in jail if convicted. Those with more than 10 grams of mescaline in their possession face up to 30 years in prison and/or a fine of up to $250,000.
Yet jail time and hefty fines are not the only consequences of a conviction for peyote possession. Having this mark on your criminal record can have serious adverse effects on your ability to:
Get a driver's license
Be hired for a job
Apply for higher education
Rent an apartment or house
Proving Peyote Possession
The state has the burden of proof when it brings charges of mescaline possession. If the prosecution cannot prove you are guilty beyond a reasonable doubt, the charges can be dismissed, and the judge can throw the case out. However, if you are convicted, you are subject to the mandatory minimum penalties determined by the amount of controlled substance that was in your possession.
Securing a conviction requires the state to prove:
That you had conscious knowledge that you had the drug in your possession
That the material the authorities seized is a controlled substance under Florida law
That the drug was in your control
The prosecution will work aggressively to secure a conviction for your charges, so you must work with an experienced and skilled team of Pensacola drug possession attorneys. The seasoned lawyers at The Morris Firm will fight to protect you from the harsh penalties the court requires for peyote possession convictions.
Possible Legal Defenses for Peyote Possession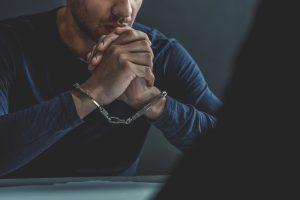 Just because you have been charged with mescaline possession does not necessarily mean you will be convicted. The experienced lawyers at The Morris Firm can employ several possible defenses to help reduce or even eliminate the penalties you face. The defense our legal team uses will depend on the circumstances of your case. Some of the strategies that have proven most effective in peyote possession cases are:
Constructive Possession – This is a circumstance in which two or more people had access to the location where the peyote was discovered. This defense may be successful if the prosecution cannot prove both that you knew about the presence of the mescaline and that you had dominion and control over the substance.
Temporary Possession – If your possession of the drug was only temporary, transitory, or momentary, you never had complete dominion or control over the peyote.
Lack of Knowledge – You cannot be found legally guilty if you were unaware that the peyote was in your possession. This defense will require that you testify that you were unaware that any substance in your possession was illegal.
Illegal Search & Seizure – If the law enforcement authorities coerced you into agreeing to a search or searched you without reasonable suspicion of a crime, the search violated your Fourth Amendment rights. In this situation, the judge can stipulate that any evidence discovered during the search may not be used against you.
Religious Purposes – If you can prove that you are a member of the Native American Church and that your possession of the peyote was for religious purposes, the charges against you may be dropped.
Contact a Pensacola Peyote Possession Defense Attorney Today
Being charged with any crime is a distressing experience. The lawyers at The Morris Firm understand that it can feel especially overwhelming when you are facing drug possession charges. In addition to the lengthy prison sentences and considerable fines you are facing, a peyote possession conviction can also have long-lasting consequences for other aspects of your liberty.
For more than ten years, the Pensacola criminal defense attorneys of The Morris Firm have dedicated themselves to fighting aggressively on behalf of people in our community who have been charged with criminal offenses. During this time, we have built relationships with judges, prosecutors, and law enforcement officers throughout the Pensacola area. We know what kind of work is necessary to protect you from the harsh penalties that come with a peyote possession conviction.
Call us today at (850) 503-2626 or contact us online for a free case evaluation.