Sealing Your Criminal Record
Any run-in with the law in Florida can have dire consequences. Even if you were arrested and later found to have not committed the offense, the record of your arrest is online as a public record for all to see and appears on background checks by potential employers. Fortunately, there is a remedy for this.
Depending on your criminal history, you may be able to seal or expunge your criminal record. Pensacola expungement attorney Brandon Morris can help you seek this remedy to brighten your future and help you move on from the past.
Can I Expunge My Record?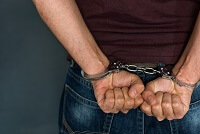 The manner in which your case is resolved and certain other factors will determine whether you qualify to have your record sealed (hidden) or expunged (completely destroyed).
In Florida, you may only expunge your criminal record if you were not convicted or if your record has been sealed for at least 10 years. You may also only expunge your record once.
If you are not eligible to expunge your record, you may still be able to seal it. To qualify, you must have received withheld adjudication and completed your sentence, though not all offenses are eligible to be sealed.
Some of the crimes that disqualify you from sealing your record in Florida include:
Sexual battery
Child pornography
Selling or buying a minor
Arson
Aggravated assault & battery
Robbery
Kidnapping
Homicide and manslaughter
Stalking
Sexual activity with a child
Even if you do not qualify to have your record sealed or expunged, you may still be able to apply for executive clemency. Executive clemency refers to the power of a state governor (or the president in federal cases) to pardon your conviction or lessen your sentence.
Our Pensacola expungement attorney can explain the process of applying for executive clemency and help you seek this form of pardon.
For more information about having your record sealed or expunged, contact the The Morris Firm today. Dial (850) 503-2626.