Pensacola Methaqualone Crime Attorney
"Possession of methaqualone" is a criminal charge that can have serious consequences. If you have been charged with this crime in Florida, you need to speak with an experienced criminal defense attorney as soon as possible. You may be facing penalties, such as significant jail time and substantial fines.
Call the Pensacola drug crime defense attorneys of The Morris Firm now at (850) 503-2626 to schedule a free consultation to discuss your case. We are prepared to fight to protect your rights and your reputation during this difficult time.
What Is Methaqualone?
This is a controlled substance that was categorized as a Schedule I drug in the United States in 1984. "Schedule I classification" refers to substances or chemicals that currently have no accepted medical use while also having a high potential for abuse. This category includes LSD, heroin, marijuana, ecstasy, and peyote, as well.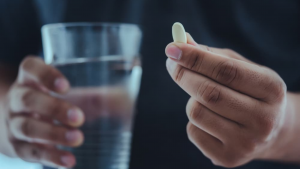 Prior to being made illegal, the synthetic drug methaqualone was used to treat insomnia. It affects the central nervous system as a depressant and is considered a sedative-hypnotic drug. This substance quickly became a popular recreational drug due to its relaxing effects. Methaqualone can also be referred to as Quaaludes or Ludes. It is typically in the form of tablets or capsules.
What Are the Penalties for Methaqualone Crimes?
Florida penalties for methaqualone-related charges depend on the amount of the drug. If you have 200 grams in your possession, this is considered to be methaqualone trafficking. This is a first-degree felony that has a mandatory minimum sentence of three years and a fine of $50,000.
In the eyes of the law, it makes no difference whether you were simply in possession of methaqualone or if you were manufacturing the drug, selling it, or bringing it into the state of Florida. If you had 200 grams or more in your possession, this is still considered "trafficking in methaqualone."
The consequences are based only on the amount by weight. It's important to note that the weighed substance is not required to be pure methaqualone. Any mixture that contains methaqualone as a component is considered to be methaqualone. The penalties by amount are:
At least 200 grams but less than 5 kilograms — mandatory minimum imprisonment of 3 years along with a $50,000 fine
At least 5 kilograms but less than 25 kilograms — mandatory minimum imprisonment of 7 years along with a $100,000 fine
At least 25 kilograms but less than 50 kilograms — mandatory minimum imprisonment of 15 years along with a $250,000 fine
If a person brings 50 kilograms or more of methaqualone into Florida, this can be considered a capital felony. The punishment for conviction of a capital felony is staggering. The resulting sentence can be life imprisonment or even the death penalty. However, in order to be convicted of a capital felony in such a case, the prosecution must prove that you knew your importation of the methaqualone would have the probable result of causing the death of another person.
What Is Required to Prove Methaqualone Trafficking?
The prosecution must prove beyond a reasonable doubt that a person committed trafficking in methaqualone. To do this, they must demonstrate that the defendant manufactured, sold, purchased, delivered, brought into the state, or was in possession of the substance.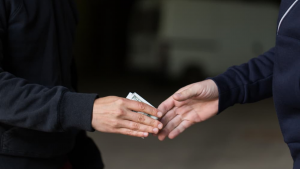 This involves proving that the illegal substance was actually methaqualone. The prosecution must also prove that the defendant committed these actions knowingly (or reasonably should have known they were committing them) and while they knew that these were illegal (or reasonably should have known). If they are unable to prove any of these points, the defendant cannot be convicted for methaqualone trafficking.
How Can a Criminal Defense Attorney Help Me?
A methaqualone trafficking conviction involves mandatory minimum sentences for incarceration. Your freedom is on the line, and you need a strong defense to fight for your future. We can help.
When you choose The Morris Firm to represent you, we will get to work building your case. We will examine whether any of your rights have been violated. This could include how the evidence against you was obtained.
There are various ways that your rights may be violated. These could include:
Lack of probable cause to be stopped by law enforcement
Lack of a search warrant
Tampering with evidence
Unlawful arrest
Miranda rights violations
If any of these apply, it may result in the judge suppressing any evidence obtained by police during their search.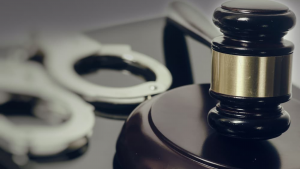 The Morris Firm has handled more than 3,500 criminal cases. This extensive depth of experience means that we know how to build a strong defense for you. For this reason, our previous clients gladly provide testimonials to share information about their experience of working with The Morris Firm. We will bring this same tenacity to fight for justice for you.
Our legal team will get to work right away building your defense. Our goal is to obtain the most favorable outcome possible for you. This will be unique in each situation and depends on many factors. It could involve the negotiation of a plea bargain. We will also work to get your charges dropped or reduced.
Call The Morris Firm Now
If you've been charged with methaqualone possession in Florida, this can be a terrifying time. You may wonder what will happen next and how this will affect your life. Your rights, your freedom, and your family are all at stake.
The time to act is now. The prosecution will already have started to build their case against you. You need an experienced attorney who focuses solely on criminal defense in the state of Florida. We have been helping people with their drug crime defenses for more than a decade.
Contact us today at (850) 503-2626 to speak with a member of the The Morris Firm legal team about your case. You can also submit a contact form, and we will be in touch with you as soon as we are able. Let us take over your case and fight for your future.